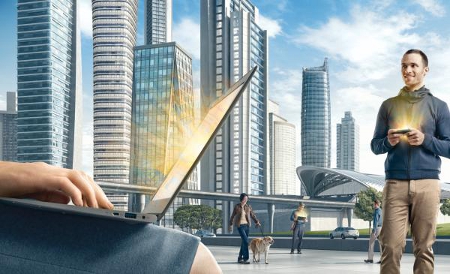 STUDENTS AND RECENT GRADUATES
Welcome to tomorrow. Yes, you read that correctly, tomorrow. Because at Intel, we're not only interested in what's happening now, we're focused on what happens next. And we're looking for people of all ages with the same mindset. Whether you're a current student or have graduated in the last 18 months, you'll discover endless opportunities at Intel, no matter your field of study.
If you're looking to make an impact, Intel is the perfect place. For interns and college graduates, Intel has positions in business and technical disciplines all over the world. Explore the possibilities. You'll be sure to find an opportunity that piques your interest.
Wondering where do you fit in? Intel hires students and recent graduates in …
Accounting
Applied Sciences
Chemical Engineering
Chemistry
Computer Information Systems
Computer Science / Engineering
Computer Technology
Construction Management
Electrical Engineering
Electronic Engineering Technology
Environmental or Safety Engineering
Finance or Economics
Human Resources


Industrial Engineering
Industrial Maintenance Technology
Information Systems/MIS
Manufacturing Technology
Marketing
Mask Design Technology
Materials/Planning/Purchasing Science
Mechanical Engineering
Mechanical Technology
Military: Avionics, Electronics, or Nuclear
Operations
Power Systems Technology
Supply Chain

Click here to see what we have available
STAY CONNECTED: